Proplanet PIM Text Generator
The text generator module within the Proplanet PIM allows you to generate multilingual product descriptions based on ETIM class and products specifications.
Generate multilingual product information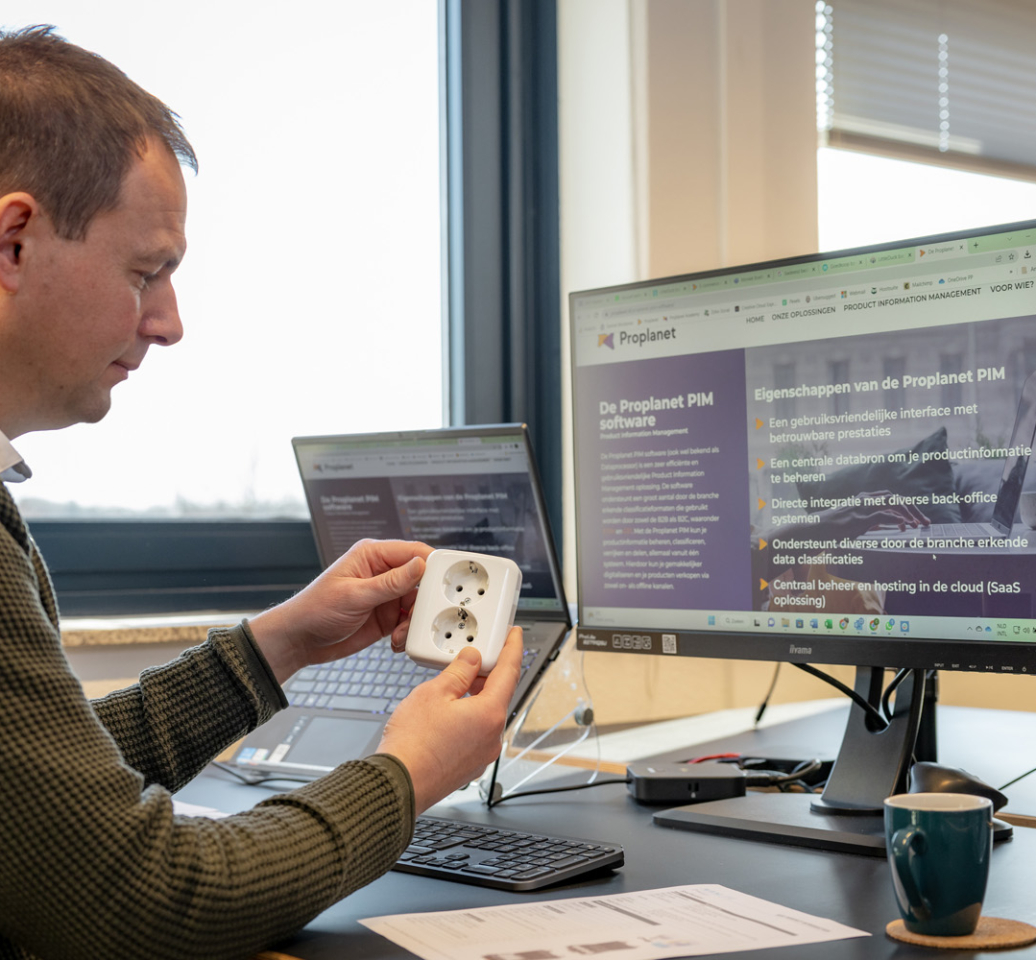 When you have little time to write product descriptions in multiple languages, our text generator can help. When your product information is completely and accurately stored in the Proplanet PIM, the text generator module can generate a full description based on formulas defined by you, drawing input from product specs and ETIM class.

Sounds complicated? It's not! We are here to help you get started. Our consultants will help you set up and manage text definitions and formulas. You can also design your product descriptions using our formula sheet.

How does it work? Per productgroup or ETIM class, you define the specifications to be used in the product description. With different formulas, you define the way in which these specs are shown. This allows you to not only generate extensive product descriptions, but also product titles, labels and urls, all in multiple languages!
Want to know more about our text generator?